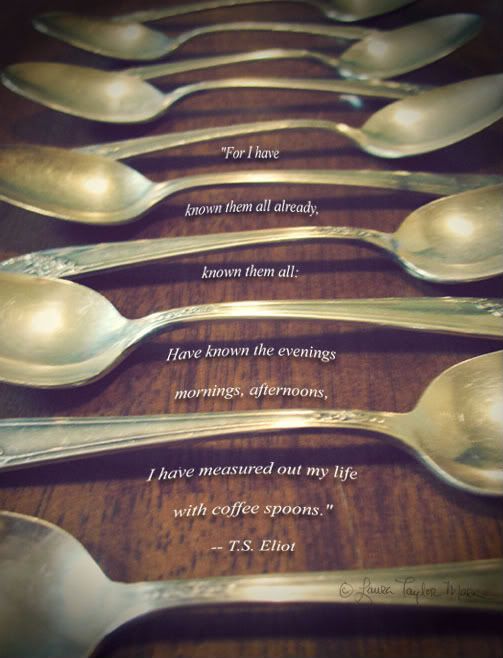 And
many
cups of coffee, at least these days as I continue working on my portfolio....
I just love this quote and my collection of mismatched vintage silver spoons which I've added to slowly the last couple of years, I pick them up here and there. As I select them I try to 'listen' for ones that whisper to me and make me wonder about their past -who used them? when? where? how many conversations or secrets were they privy to?
Some are smooth & plain, others have intricate details, a few are monogrammed. When polished to a high sheen they absolutely sparkle, but I think I prefer the patina they acquire over time with no polishing -- subtle, muted beauty, slightly flawed and imperfect -- much like life sometimes, yes?
Have a wonderfully creative week...